Virtual CD16 Democratic Primary Forum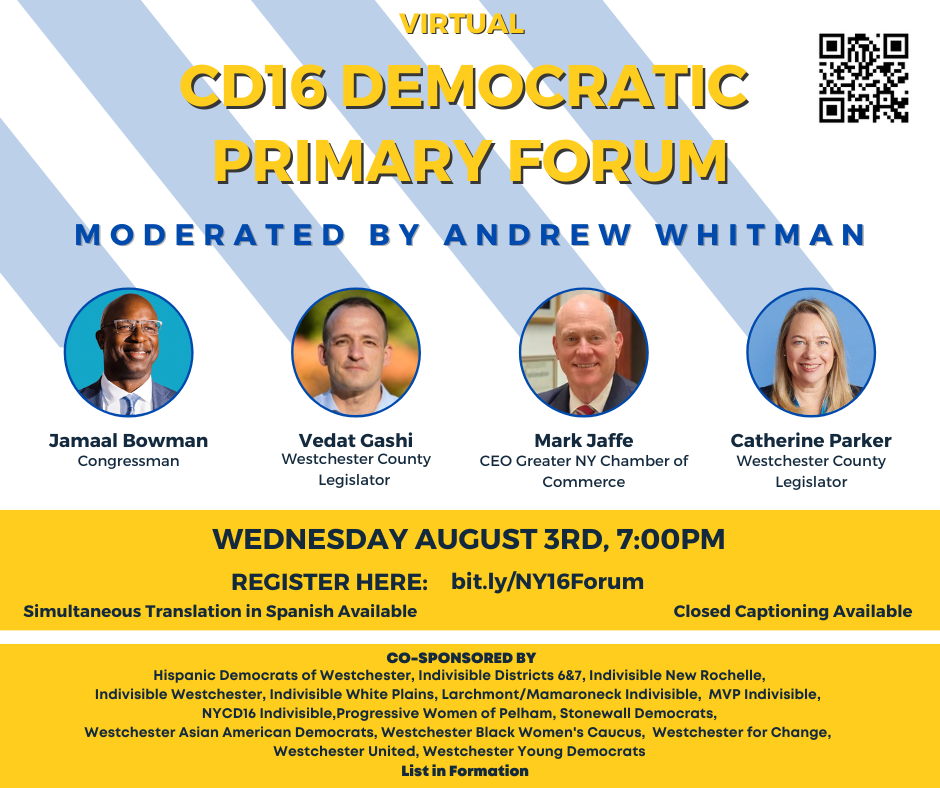 From Indivisible Westchester:
Election alert! The Congressional and State Senate primaries are on August 23rd. In preparation for next month's Democratic primaries, Indivisible groups across Westchester are hosting forums to educate voters about the candidates running for Congress in the newly drawn 16th and 17th districts.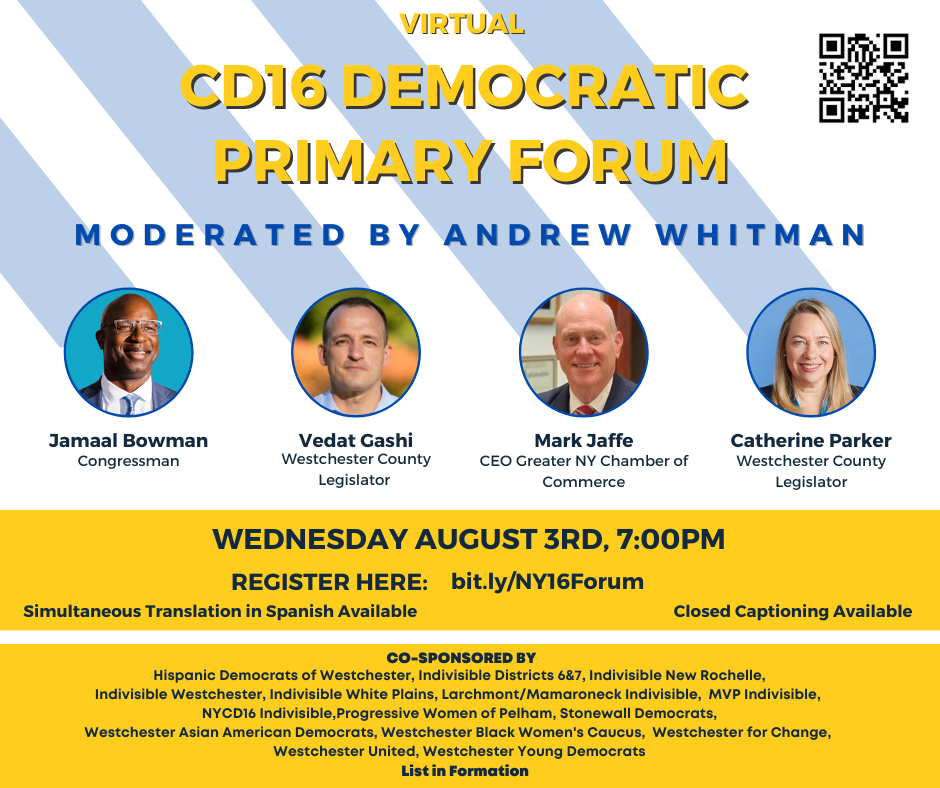 Click here to register for the forum on Wednesday, August 3rd featuring the candidates running in the 16th district.
There will be a forum for candidates running in the 17th district – stay tuned for more details!
In the meantime, please mark these important dates on your calendar.
 Register to vote by July 29th. 
 Change of addresses must be filed by Aug 3rd.
 Absentee ballot applications are due by Aug 8th.
 Vote early dates are Aug 13th – 21st.