Human Rights Crisis in Nicaragua Webinar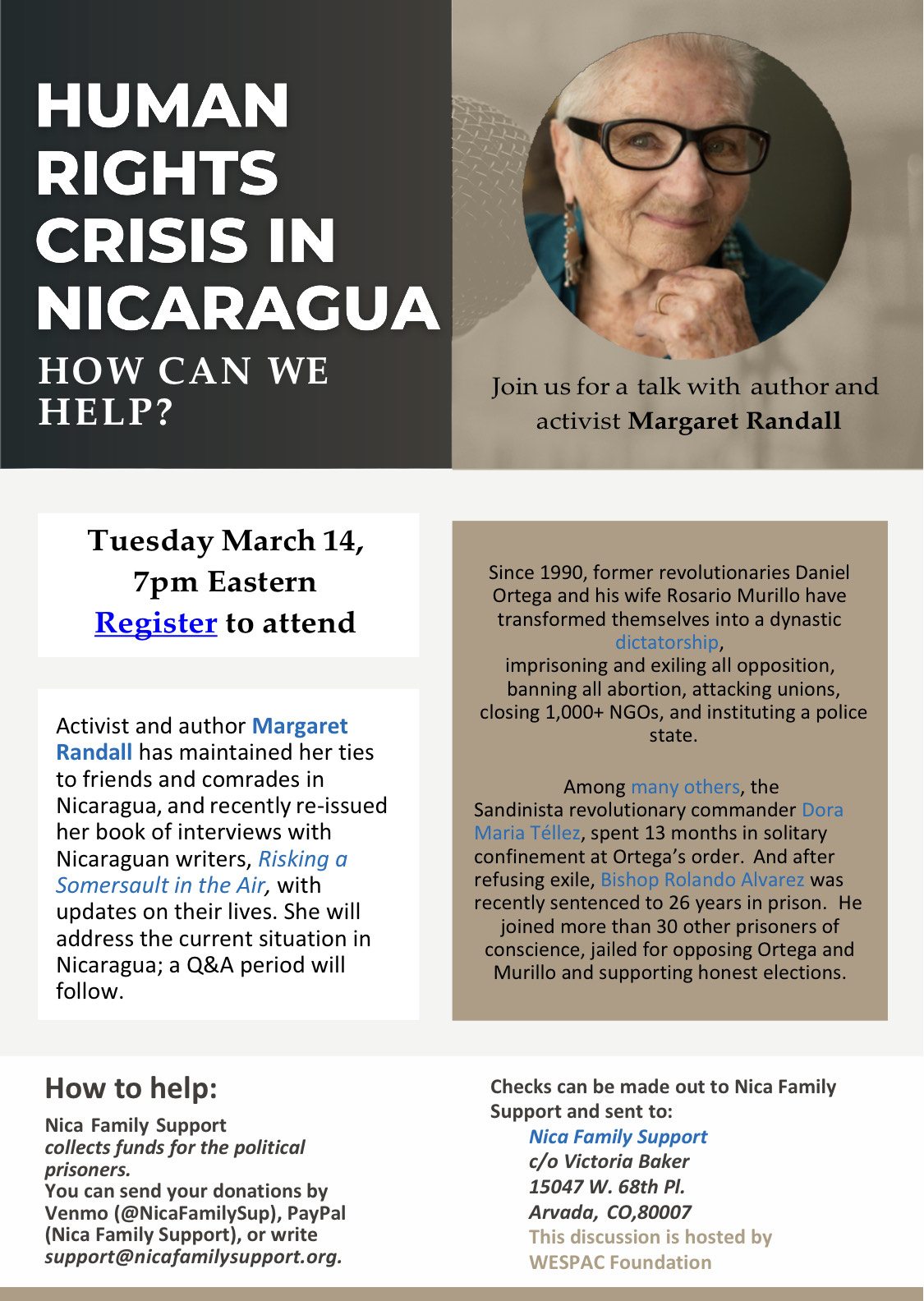 Human Rights Crisis in Nicaragua: How can we Help?
Please join us for a talk with author and activist Margaret Randall. She will address the current situation in Nicaragua; a Q&A period will follow.
Since 1990 former revolutionaries Daniel Ortega and his wife Rosario Murillo have transformed themselves into a dynastic dictatorship, imprisoning and exiling all opposition, banning all abortion, attacking unions, closing 1,00+ NGOs, and instituting a police state.
Among many others, the Sandinista revolutionary commander Dora Maria Téllez spent 13 months in solitary confinement at Ortega's order. And after refusing exile, Bishop Rolando Alvarez was recently sentenced to 26 years in prison. He joined more than 30 other prisoners of conscience, jailed for opposing Ortega and Murillo and supporting honest elections.
Please register for the webinar on Tuesday March 14 at 7 PM Eastern here