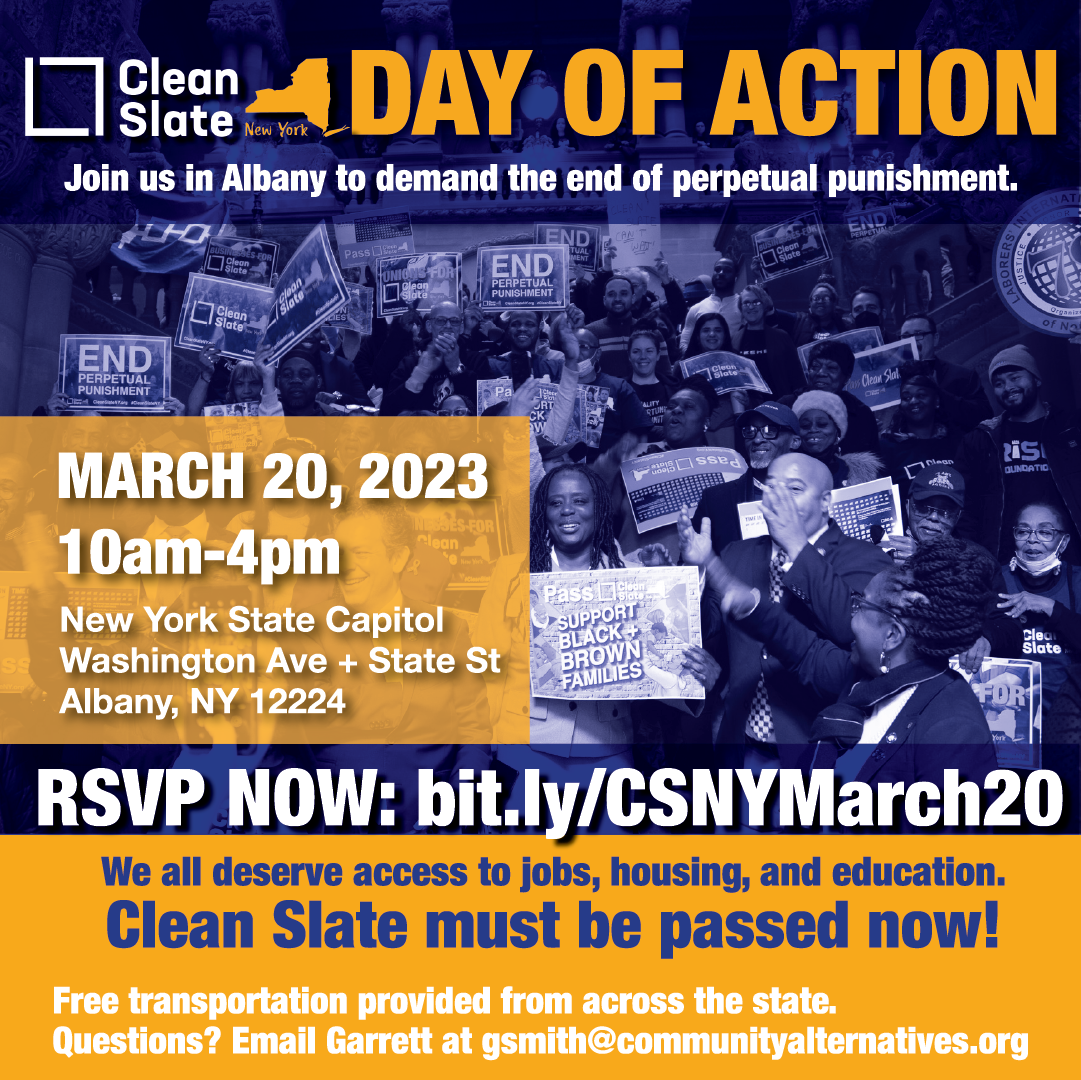 From the Center for Community Alternatives:
Will you stand up for all 2.3 million of us and our loved ones who are blocked from jobs, housing and education because of old conviction records? RSVP now for our Clean Slate Day of Action on March 20. 
It is time New York ends perpetual punishment and ensures all of us can support ourselves and our families. But we need you to make it happen! Will you join CCA next Monday in Albany for a powerful press conference, rally, and meetings with lawmakers?
Together, we'll board buses from across the state and converge on Albany to ensure Clean Slate gets passed this year. We'll provide free transportation and lunch — we just need you to help make the day as impactful as possible.
All are welcome! Invite friends, family, and colleagues. You can forward this email and post the graphics in this toolkit on social media. RSVP now and reach out with any questions!