From the NYIC: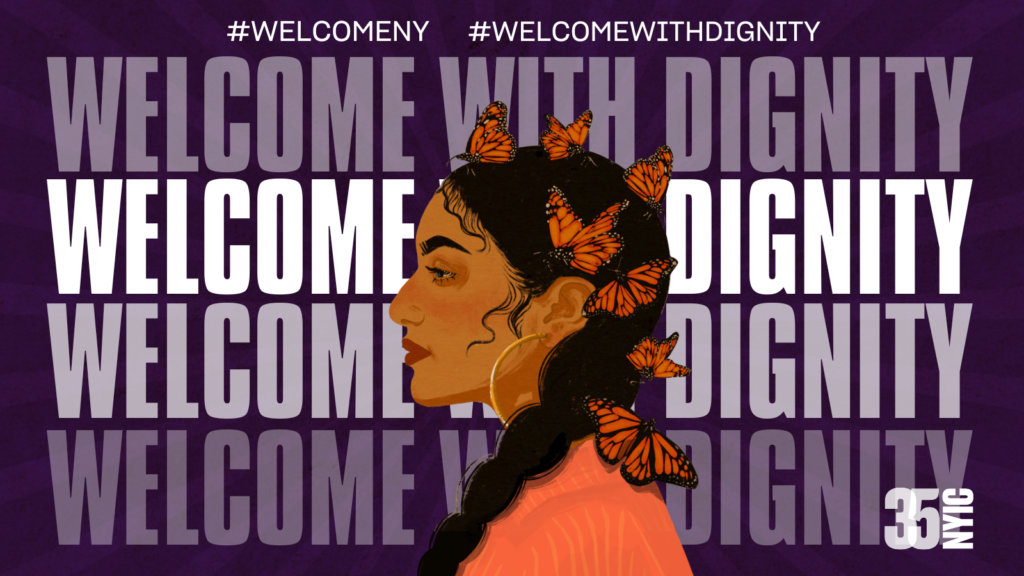 Today President Biden is visiting New York. He has arrived when the state is being used by politicians in Texas and Florida to score political points by abusing and misleading asylum seekers. We need the president to show leadership in addressing the climate of fear that has been created and work with State and Local officials to welcome those seeking refuge. 
By now, you have likely already heard about our strained shelter system and how Mayor Adams wants to build a relief center at Orchard Beach to house the asylum seekers who are being used as pawns in Texas Governor Abbott's callous busing stunts. While Abbott's poll numbers rise among his MAGA base, New Yorkers are faced with a shelter system that has been neglected for years under multiple mayoral administrations. The Mayor's proposed camp is not a solution but at best a temporary band-aid that is sure to cause more harm than good, especially as we head into winter. 
TELL YOUR ELECTED OFFICIALS THAT REFUGEE CAMPS IN NEW YORK ARE NOT THE ANSWER
Since May, New York has welcomed over 15,000 asylum seekers, but still remains under-resourced and ill-prepared to fully integrate them into our state. Many of the asylum seekers are fleeing violence and unstable environments in countries like Venezuela and Colombia; they have been traveling thousands of miles through South and Central America, eager to be met with a safer life in the United States than the one they left behind. 
Like all of us, all they want is to find permanent housing, steady employment, and a way to feed their families and keep them safe. New York has been welcoming immigrants for centuries and we can't stop now. Our immigrant communities are the backbone of our state and country, and to ensure that we can continue to meet the needs of immigrants, we need a coordinated response from our federal, state and local governments.
DEMAND DIGNITY FOR ASYLUM SEEKERS
Instead of treating asylum seekers as political pawns like Abbott and his counterparts, we'll welcome these new New Yorkers and work with them to help us build the New York of the future. If we do this right, we'll set a bold example for the rest of the country on how New York still is the gateway for the waves of immigrants who have built this country since its founding.