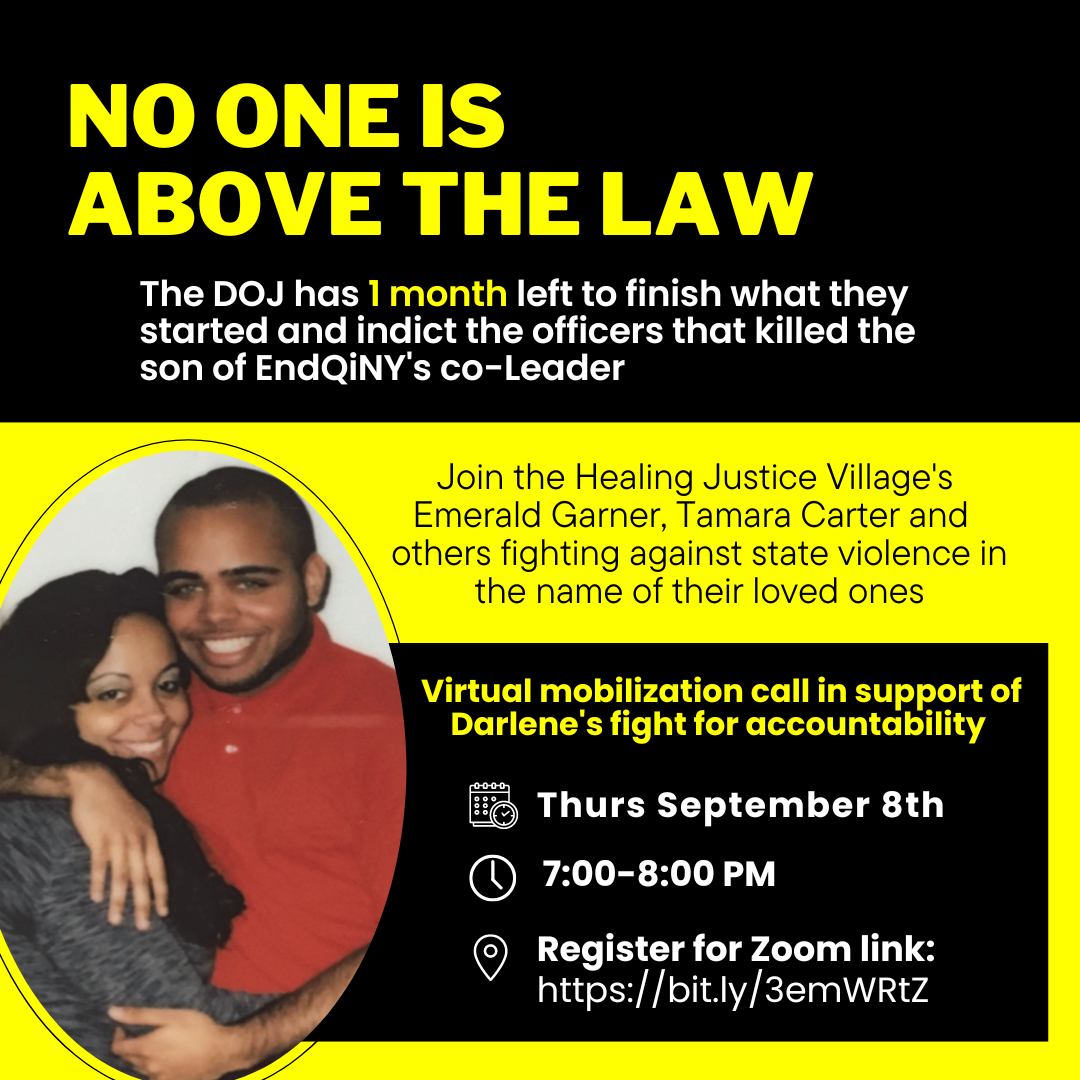 From End Qualified Immunity in New York:
Nearly five years ago, Darlene's son Dante died after corrections officers brutally assaulted him 
(read her heartbreaking op-ed)
. They have faced no consequences to this day. A grand jury was convened over a year ago but has been on pause for months.
 We only have one month left until the statute of limitations is up
. 
Join Emerald Snipes-Garner, Director of We Can't Breathe Inc., Tamara Carter, and others who are healing from the impact of state violence alongside Darlene at a virtual Mobilization call on Thursday, September 8th, 7-8 pm EDT to collectively demand action from the Department of Justice. 
Register for the call here
Darlene has shown up for so many of us in the fight for justice and safety as one of the most powerful advocates against state violence in NY, fighting to end solitary confinement, qualified immunity, and more. Now, we have to stand by Darlene and demand the Department of Justice reconvene the grand jury and indict the killer COs before October 6th.